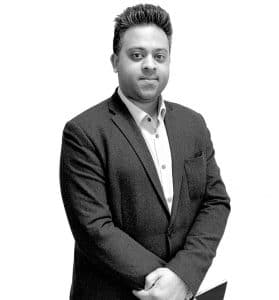 My name is Prav Ramchurn and I am the new HR Manager for El Marsh. I'm excited to be in this role as it's a brand-new position, reflecting the outstanding period of growth the business has enjoyed. To keep pace with the demands of a growing workforce, my challenge is to balance the existing processes whilst creating an entirely new department, rolling out a new IT system and getting staff ready for the next decade at El marsh. I've come a long way from when I started as Caseworker at the Ministry of Justice, followed by a brief stint in manufacturing before finding a role I could really get stuck into, in a sector that is dedicated to improving the lives of others. In my time I've explored various corners of the world as my main hobby is travelling, whether it's Kent or Korea, and my main aim is to have visited every country before I retire. I'm looking forward to a new decade at an organisation that values its staff, challenges them to succeed and affords them the opportunity to indulge their interests all whilst serving the needs of the community.
What can we do to help?
We're here to help in any way we can – whether that's finding you the right support or helping you choose the best residential home or supported living service. Use our online tool for more information on our services or for contact details to our individual care homes where you can arrange a visit direct. Alternatively, you can complete our contact form and we'll be in touch with you as soon as possible.